Techno Hipurity Water Systems Pvt. Ltd.'s
Are leading manufacturers of Purified Water Generation Systems. These systems are also referred to as Pharmaceutical Water Generation Systems. Purified Water Generation Systems are designed with the intention to produce high Purity water to be used for pharmaceutical applications. These Systems are custom built to suit the requirement of the End User. The Input Water Quality, the output water use defines the Design of the System.
A Purified Water Generation System usually consists of Pre-Treatment, Ultrafiltration, 2 Blocks of Reverse Osmosis System and Electro Deionization System. The High Purity Water Produced from these systems meet the IP, USP and EP Norms of Purified Water. Our Systems are 21CFR 11 & GMP compliant and comprise of State-of-the-art Technologies and Instrumentation. These Systems are Tested, Validated and due to nature of being Skid Mounted, they are compact and Ready to Use.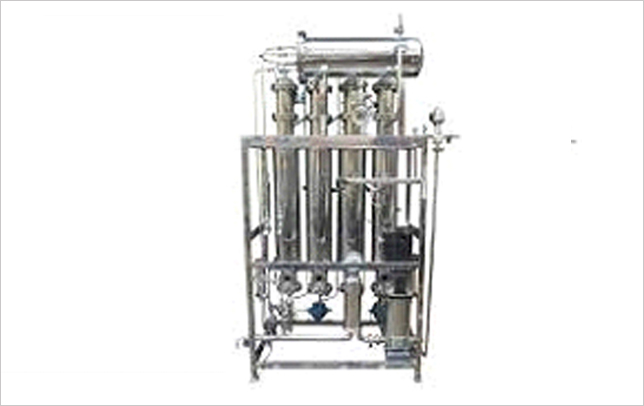 Water for Injection (WFI) is used in Pharmaceutical Manufacturing of Injectables. The Water used is of Ultrapure nature and is produced using Purified Water as Feed to the System. The Equipment used to produce WFI is Multi Column Distillation Plant (MCDP). This Equipment Works on the Phenomenon of Evaporation and Condensation. The Evaporator is a shell and tube Heat Exchanger. MCDP are designed and manufactures as per GMP Guidelines. The Equipment is used to produce pyrogen free distilled water operating on Steam complying to the IP, BP, USP Standards. The Equipment is entirely made of SS316L EP Construction.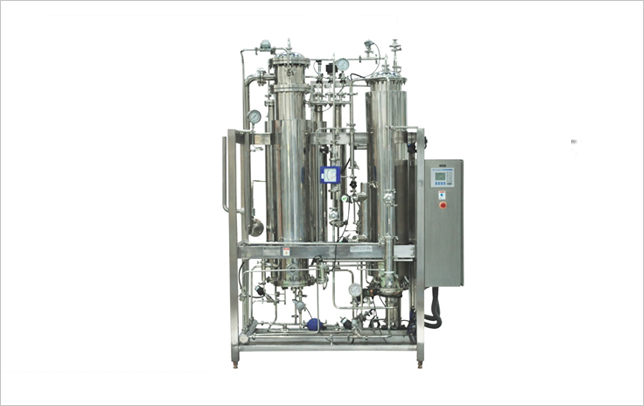 Pure Steam Generator (PSG) is used to produce pyrogen free Sterile Steam for Sterilization. Pure Steam is used for sterilization of Fermenters, Reactors, Pipelines and Autoclaves. It is also used for Humification of Sterile Area. The Equipment Consists of Evaporator and Separator. The Evaporator and Separator are designed in accordance with ASME SEC VIII. All Contact Parts of made of SS316L Construction. Non-Contact parts will be made of SS304 Construction and Gasket Material will be Pharmaceutical Graded PTFE or VITON.